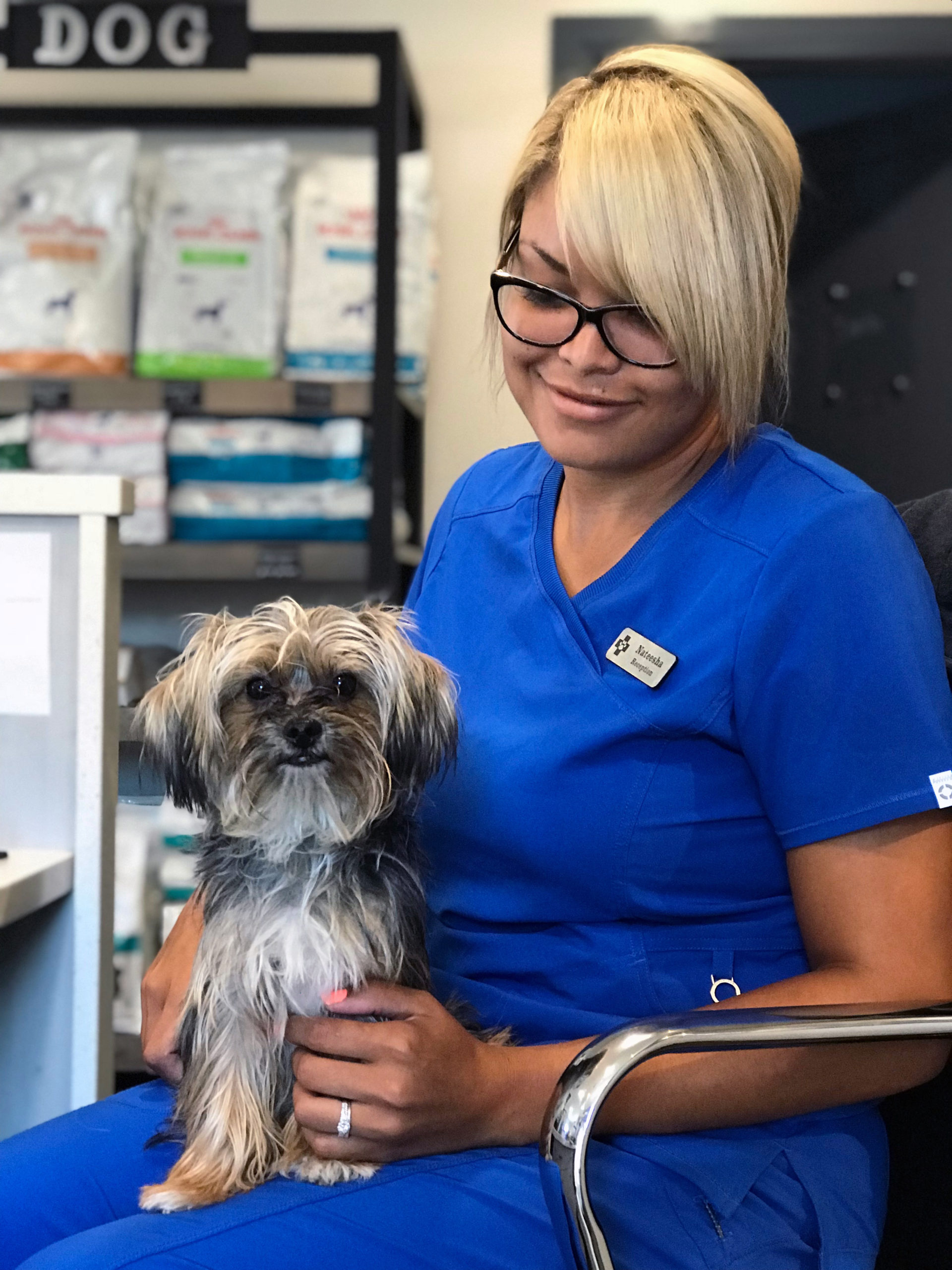 Nateesha grew up in the High Park area of Toronto, studied Animal Sciences at ICS Canada, and has experience working at several busy city clinics before she joined the ranks of our client care team in November of 2017. Calm, cool, and reliable – Nateesha is an asset to our busy front-end.
She has two brilliant kids who are her whole world — soccer star Jayden and dancing queen Miah. She and the children share their busy home with a grey and white kitty named Spooky, and Maddie, a lovable boxer/dalmation cross.
When she's not busy being a soccer and dance mom, Nateesha enjoys cheering for the raptors with her family, partying in the big city, and lounging by the pool.